MINIGRAN® fertilizers
Natural Technology for Plant and Soil
ORGANIC FERTILISERS
more than 30 different high-quality organic sources
DCM fertilisers are meticulously selected from more than 30 different high-quality organic sources. Most of these are raw materials of plant or animal origin which are derived from DCM! Our DCM organo-mineral fertilisers are formulas in which high-quality mineral components are harmoniously integrated.
READ MORE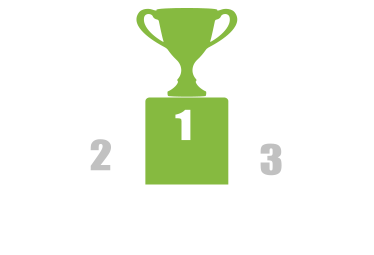 CONTROLLED ORGANIC RELEASE
1st organic fertilser with an action of 100-150 days
The nutrient release time of DCM fertilisers has been measured by several laboratories. To characterize the duration of effectiveness of its 100 % organic fertilisers, DCM has introduced the C.O.R.® value (Controlled Organic Release). This value indicates the number of days during which the fertiliser releases its nutrients in a controlled and gradual manner.
READ MORE

UNIFORM DISTRIBUTION
100% better nutrient distribution
DCM's unique mini-granule, MINIGRAN®, ensures a uniform and better distribution of the fertiliser or soil improver. Studies have shown that this distribution is 60% more effective, resulting in a better rooting and better plant growth compared to fertilisers in crumble or pellet form.
READ MORE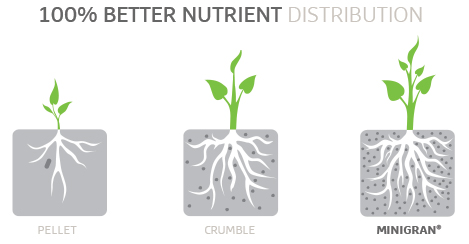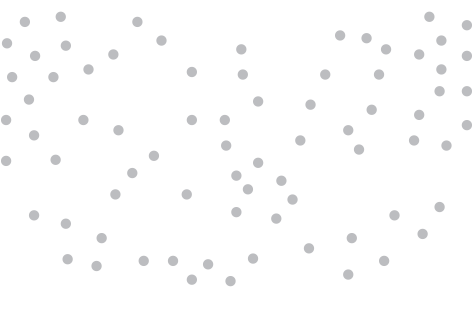 IMPROVED ROOTING
Easily absorbable organiclly-bound phosphorus
DCM offers you a wide range of organic and organo-mineral fertilisers as well as organic soil improvers. Due to extensive research, DCM can guarantee better rooting with more extensive and active root systems resulting in stronger plants.
READ MORE
MICROBIAL SOIL
Stimulating soil life
A diverse and active soil life is the best guarantee for a well-balanced soil. This guarantees better root development and improved plant growth. Only under optimal conditions will the beneficial micro-organisms be able to fully develop and multiply.
READ MORE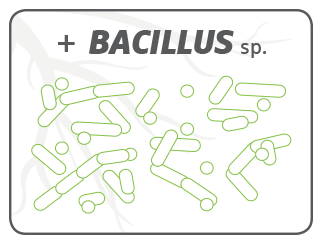 ADDITION OF TRACE ELEMENTS

Because all the ingredients used for the production of MINIGRAN® fertilisers are grinded, extra trace elements can be added if necessary to improve plant growth. Trials show a longer release of the micro elements when extra trace elements are added to the MINIGRAN® granules. This because the organic matter and carbon sources work as a temporary buffer.
ADDITION OF WETTING AGENT

As mentioned before, all the ingredients used to produce DCM MINIGRAN® are grinded, which enables us to add extra ingredients such as trace elements, if necessary to improve plant growth. Instead of trace elements this can also be a wetting agent.