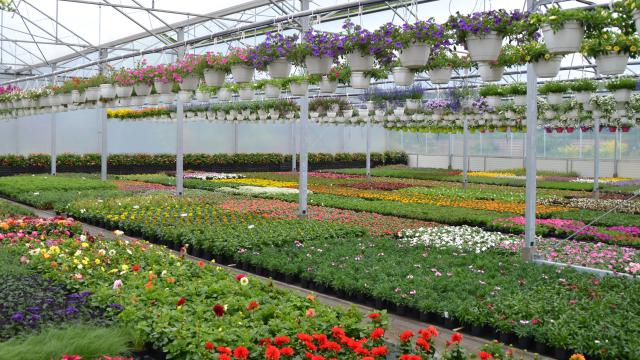 Floriculture
Europe is the cradle of horticulture and of the knowledge concerning the professional growing of flowers, bulbs and ornamental plants. Over the past couple of years also the care for the environment has also become increasingly important.
Many years of research and practical experience prove that DCM organic fertilisers and soil improvers help to reconcile an optimal production with an environment-friendly cultivation.
Basic fertilization
DCM MIX 5 is the ideal organo-mineral fertiliser for the basic fertilization of floricultural plants. The combination of a wide variety of organic ingredients guarantees a long-lasting and a fast fertiliser action. With DCM MIX 5 plants will grow continuously, which means no growth inhibition nor growth peaks. Moreover, this fertiliser results in firm, attractive plants.
Stimulate soil life
In soils containing no or little soil life, plants are more susceptible to stress. To stimulate the development of a rich and diverse soil life use DCM VIVISOL®: this soil improver contains extra Bacillus sp. and has high organic matter content.
Stimulate rooting
For plants with sensitive roots or bad-rooting plants, you can use DCM VIVIFOS® Thanks to the unique combination of ingredients, the phosphorus in this product is released continuously over a period of several months. Moreover, fulvic and humic acids are formed, which will decrease the pH (locally) near the roots. This results in better uptakeable nutrients.
Extra micronutrients
Micronutrients are of vital importance for a good growth and plant development. DCM MICRO-MIX YELLOW contains 0,25 % B + 0,25 % Co +1 % Fe + 0,5 % Mn + 0,02 % Mo + 0,4 % Zn and is rich in organic matter.